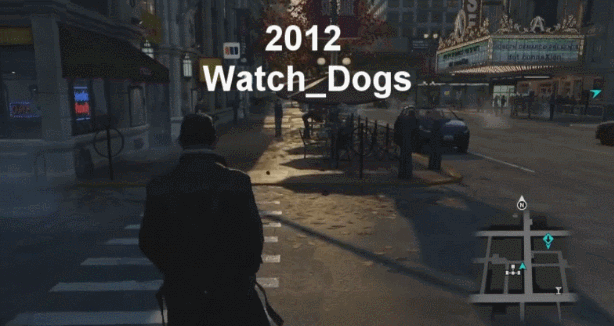 Watch_Dogs, after a blockbuster reveal, years of waiting and a big delay, is set to release on May 27. There's been a lot of bluster lately about potentially downgraded graphics. Those "downgrades" appear between the original E3 2012 reveal and the product being shown off in the drum-up since.
Ubisoft Montreal, the team behind Watch_Dogs, has come out in order to speak a little about that reveal back in 2012. It turns out, according to an interview between EDGE Magazine and Creative Director Jonathan Morin,  the team wasn't really ready to show the game back then.
"They forced us to go at E3 2012…

…We didn't know what the hell those new consoles would be, so Watch_Dogs really has worked on [seventh]-gen systems since the start. But we always pushed the ideas, the design, the core of Watch Dogs in such a way that we felt it would fit well with what we thought would be the future of games."
Of course, that doesn't mean that Morin and his team were upset by Ubisoft's decision to push them on stage during that huge presentation. Instead, they feel quite the opposite.
"Yves [Guillemot] was the one who wanted us to go at that E3, even though we felt it was a bit early, and in the end I think he was right."
Guillemot is the CEO of Ubisoft, and I tend to agree with his decision. Regardless of the fact that the hype train may have produced some graphical deceptions between then and now, Watch_Dogs has been hyped into the upper stratosphere thanks to that release.
Everyone knows about this game. Downgraded graphics or not, a ton of people will likely buy it. A lot of that hype comes from the reveal way back in June of 2012.
We may earn a commission for purchases using our links. Learn more.