Smart home tech has come way down in price, and thanks to deals like this one, it's easy to make your home more intelligent without spending a ton of money. Enter coupon code QASHPW4I during checkout at Amazon and you'll get four Teckin Mini Smart Plugs for $25.99. That's nearly $15 off the usual cost, and one of the better deals we've seen for these plugs, which have excellent customer reviews. Shipping is free. Get your items as quickly as possible with Amazon Prime.
Smarty Pants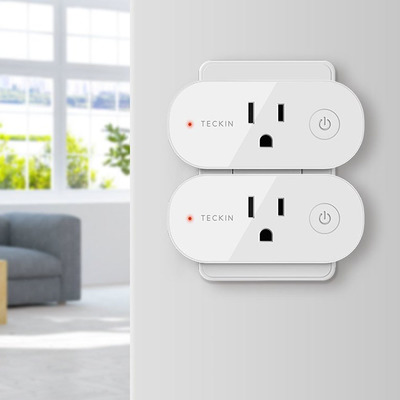 Teckin Smart Plug 4-Pack
If your old tech could use an update, smart plugs are one of the easiest ways to get it done.
$25.99 $39.99 $14 off
These plugs are super simple to use. Simply plug them in, connect to Wi-Fi, and start controlling connected appliances and devices. Whether you want to turn on your TV, turn off your box fan, set schedules, adjust smart lighting, or complete some other task, they'll have your back. They also add more functionality to your outlet since each socket has a USB port on the end, and the slim footprint leaves your other socket free. Control is at your fingertips with the free Smart Life app, or you can use your voice if you have an Alexa or Google Home gadget around.
We may earn a commission for purchases using our links. Learn more.