Amazon is offering Sid Meier's Civilization VI for the Nintendo Switch for $29.99 today, which is about $20 off the average cost. Today's price also brings the title down to a match of the best price we've seen for it. This game is one of my all-time favorites, and the Switch version has received great reviews.
Cleopatra or Bust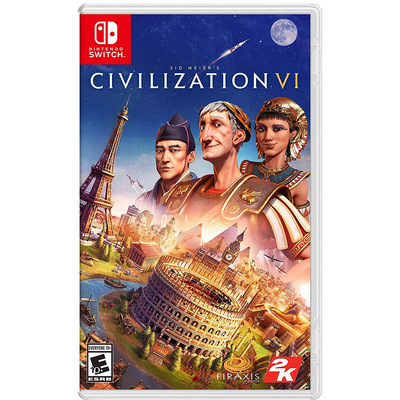 Sid Meier Civilization VI (Nintendo Switch)
Choose a leader and conquer the world.
$29.99 $50.00 $20 off
You'll get the base game, plus four DLC packs that give you new leaders and scenarios. This turn-based strategy game lets you explore the world, advance your culture, wage wars, and make peace as you compete against other civilizations for the best empire. Up to four players can cooperate or compete, too. Rise and Fall and Gathering Storms, the two expansions for Civilization VI, will be coming out for the Nintendo Switch eventually as well.
Before you get started, check out iMore's tips and tricks for Civilization VI. For more video game deals like this one, be sure to pay attention to Prime Day, which will be here in a little over a week.
We may earn a commission for purchases using our links. Learn more.