Amazon is offering 50% off a couple of Poweradd products. Simply head to this link and click "add to cart" to receive your discount automatically during checkout.
Tempting Tech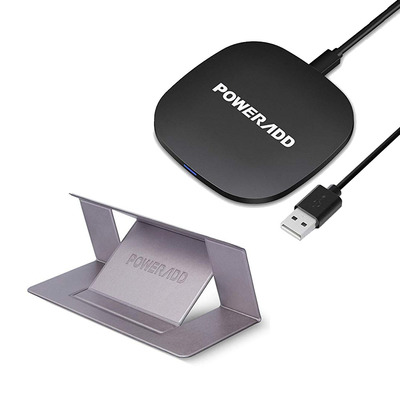 Poweradd 50% Off Coupon
Opt for a laptop stand, a wireless charging pad, or both since they're so affordable.
50% Off
You could opt for this ergonomic portable laptop stand, priced at $7 instead of $14. It features two adjustable heights and it has a low-profile design that'll blend in seamlessly with your computer. It's easy to set up and use, too. It actually physically attaches to your laptop so that there's always a stand built-in. The stand is removable as well, and your purchase includes a two-year warranty.
The Poweradd Qi Wireless Charging Pad is up for grabs at a discount too. You'll pay $6.50 thanks to today's sale. The fast-charging pad is slim and safe, and it'll charge your devices as quickly as possible depending on the wall charger you use with it. This product includes a two-year warranty as well.
We may earn a commission for purchases using our links. Learn more.