You really haven't played Pokémon: Let's Go! until you've thrown an actual Poké Ball at your screen to catch Pokémon. It's the nearest you'll ever get to being Ash Ketchum. Thankfully, this discount on the Poké Ball Plus controller makes it more affordable than ever to be the very best, like no one ever was, taking almost $10 off. At $40.50, it's at a new all-time low price at Amazon and that price is also being matched by Walmart.
Pika Pika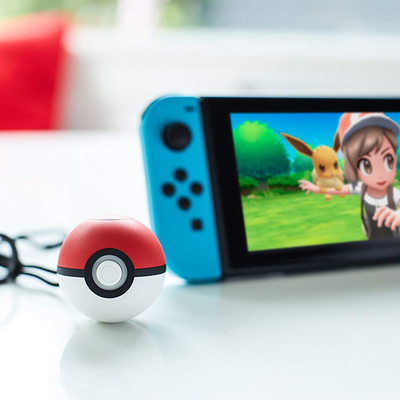 Poké Ball Plus
Use it while playing Pokémon: Let's Go! or the upcoming Pokémon Sword and Shield titles on Nintendo Switch, or to catch on the move in Pokémon GO.
$40.50 $49.99 $9 off
The Poké Ball Plus works as a fully-fledged controller for Pokémon: Let's Go, Eevee! and Pokémon: Let's Go, Pikachu! allowing you use it instead of touching the Joy-Cons at all. The best part is using it during a catch sequence where its built-in movement sensors allow you to throw it to entrap Pokémon. Just be sure to use the wrist strap to avoid damaging your TV. You can also transfer your favorite Pokémon to the Poké Ball Plus to take it for a walk and earn rewards. It has been confirmed that this functionality will be present in Pokémon Sword and Pokémon Shield releasing later this year, too. It's the only way to get Mythical Pokémon Mew as well.
If you're a Pokémon GO player, you can replicate the functions of the Pokémon GO Plus with the Poké Ball Plus meaning it will spin Pokéstops and catch Pokémon for you while you're on the move.
We may earn a commission for purchases using our links. Learn more.