Having a USB-C computer is nice and everything, but the fact remains that other devices use different ports. Make your new tech work with your old tech using this ORICO USB-C to HDMI Adapter, which falls from $26 to $5.20 when you apply coupon code ZQJO86S7 during checkout. The code works on both the silver and gold versions. Shipping is free with Amazon Prime.
You Ess Bee See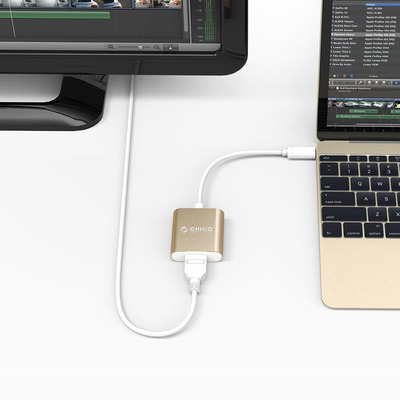 ORICO USB-C to HDMI Adapter
Connect your USB-C computer to your TV, monitor, or projector with ease.
$5.20 $25.99 $21 off
This adapter takes your USB-C computer and allows you to connect it to an HDTV, monitor, or projector using the HDMI input. It's great for gaming, video conferences, and expanding your workspace. The adapter supports 4K resolution at up to 60Hz and the plug-and-play design makes it easy to use. Your purchase includes an 18-month warranty.
We may earn a commission for purchases using our links. Learn more.