It's not very often that we see an entire lineup of products with slashed prices, but that's exactly what B&H is offering for a limited time. Thanks to this sale, you can save on all of the currently available items in the Google Home lineup. The Google Home Mini is down to $25, a match of its Black Friday price. Go a bit bigger and opt for the Google Home for $69, a $30 discount. Or, if you want the biggest and baddest, the Google Home Max has been discounted by $150 and is currently selling for $249. If you want a screen built into your speaker, check out the Google Nest Hub at $79, which is $50 off the usual cost. All of these prices are the best we've seen, and you'll get free shipping with your order as well.
Okay Frugal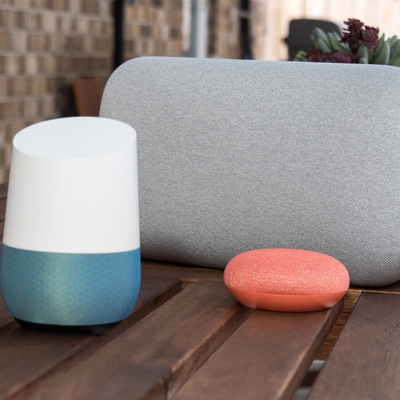 Google Home Summer Sale
Whether you want to go Max or Mini, these prices are spectacular, but they won't last for long.
Prices Vary
Each Google Home product has different features, but they're all tied together with Google Assistant. Just ask and Google will answer. Check the weather, stream music, get traffic information, hear the news, make phone calls, control compatible smart home devices, and more. For smaller rooms or households, the Google Home Mini should get you by just fine. However, if you're looking for the best speakers, the Google Home Max is where it's at. Our pal Phil Nickinson of Modern Dad has a fantastic review that can help you decide whether the Google Home Max is the perfect fit for you.
We may earn a commission for purchases using our links. Learn more.