ELEGIANT's 2-in-1 Bluetooth Adapter works as both a Bluetooth receiver and transmitter, giving you the power to add Bluetooth functionality to tons of devices and speakers that lack the ability to connect wirelessly otherwise. Using promo code VZ4AB8GJ during checkout at Amazon will drop its price to just $14.69, saving you over $6 off its current cost there. It regularly sells for $26 when not on sale and this is a match for its lowest ever price.
Cut The Cord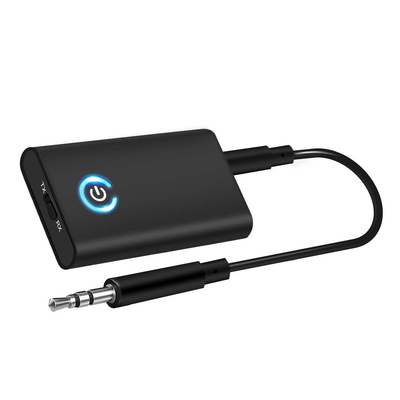 ELEGIANT 2-in-1 Bluetooth Adapter
This 2-in-1 adapter works as both as Bluetooth transmitter and receiver so you can stream music to or from a non-Bluetooth-compatible device. You'll just need to enter the coupon below to snag this sale price.
$14.69 $25.99 $11 off
This Bluetooth 4.1 device plugs in via its 3.5mm AUX cable and can be paired with two devices simultaneously. When used as a transmitter, you can plug it into something such as your TV to start listening via wireless headphones. Alternatively, you can switch it to receiver mode and plug it into wired speakers to start streaming music from your phone. There are tons of other uses for it too. Its built-in 300mAh battery can last for up to eight hours on a single charge as a receiver, and up to six hours as a transmitter.
ELEGIANT includes a one-year warranty with its purchase, as well as a USB charging cable and a 3.5mm audio cable.
We may earn a commission for purchases using our links. Learn more.