If you, like me, saw and loved the Detective Pikachu movie, you will no doubt have wanted to go grab the game of the same name immediately after. If the $40 price tag put you off at the time, you'll be pleased to learn that Detective Pikachu for Nintendo 3DS is currently half off at $19.97. This is the lowest the game has ever gone at Amazon and is the perfect way to fill some time as you await Pokémon Sword and Shield.
🔍⚡️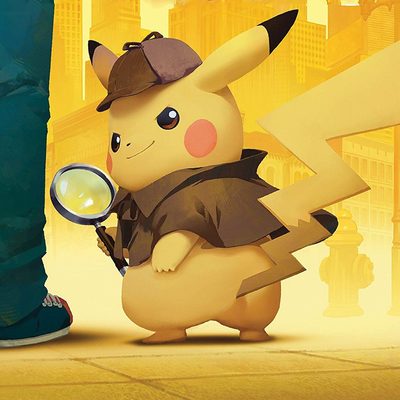 Detective Pikachu for Nintendo 3DS
It's the perfect time to journey to Ryme City while you wait for Pokémon Sword and Shield to be released.
$19.97 $39.99 $20 off
While the movie version will be released on DVD and Blu-ray soon, you can re-live the events of Detective Pikachu through the Nintendo 3DS game that the film is based on right now. Although the in-game Pikachu is not voice by Ryan Reynolds (sigh), the game does tell a very similar story. You play as protagonist Tim Goodman and partner up with a self-proclaimed "great detective" Pikachu to solve strange occurrences all over Ryme City with the ultimate aim of finding out what happened to Tim's missing father.
Note that Detective Pikachu will only play on Nintendo 3DS or 2DS consoles, not the Switch, though a sequel has been confirmed for the new consoles. If you don't already own a compatible Nintendo device, might I suggest this model...?
We may earn a commission for purchases using our links. Learn more.