It's so affordable to have a dash cam in your car these days, there's really no excuse to be driving without one. Take the Crosstour 1080p Dash Cam for instance. It normally sells for just under $50 at Amazon, and using code PARKMODE during checkout will drop its price even lower to just $29.91. That's lower than it's ever reached without a coupon before.
Auto Essentials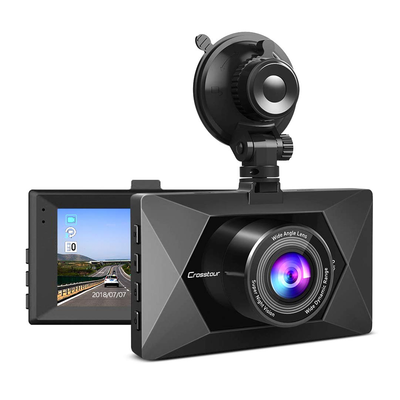 Crosstour 1080p Dash Cam
This 1080p dash cam features a 170-degree wide angle lens, along with an integrated 3-inch LCD screen so you can view its footage even on-the-go.
$29.91 $46.49 $17 off
This 1080p dash cam features seamless recordings that offer enough clarity to allow you to read license plates, street signs, and more, which you can view using its integrated 3-inch LCD screen. It's equipped with a parking monitor and a built-in G Sensor which make the camera begin automatically recording if it detects an impact while you're not in the car, as well as ensuring that data isn't overwritten by locking it down.
With its 170-degree wide angle lens, it can capture multiple lanes of traffic at once. You also have the option of recording audio or not. Plus, Crosstour provides free firmware updates so you can continue receiving the latest software for this camera as it's released.
We may earn a commission for purchases using our links. Learn more.