Amazon is offering a variety of Big Ideas Simply Explained Kindle books on sale for only $9.99 apiece. Usually these cost $25. If you have any no-rush shipping credits lying around, you might be able to score even better deals. Additionally, you may see an offer that gives you a $7 credit towards a future Kindle book purchase.
No Kindle? No problem. You can read these on Amazon's free Kindle reading apps for Mac, Windows, Android, and iOS.
That Explains A Lot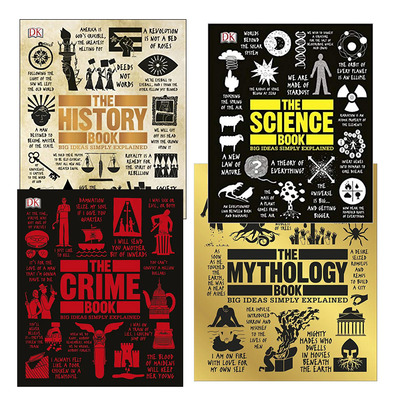 Big Ideas Simply Explained eBooks
These books take heady concepts and make them easier to understand.
$9.99 $25.00 $15 off
As one example, The History Book is down to $9.99 from a normal price of $25. It has excellent customer reviews and takes you on a journey throughout significant events in history. From the Law Code of Hammurabi to the American Revolution, from Julius Caesar to Barack Obama, from the early hunter-gatherers to humanity's first foray into religion, you'll learn a ton with this informative and easy-to-understand book. There are plenty of infographics that'll assist visual learners as well.
We may earn a commission for purchases using our links. Learn more.