Amazon's credit cards always offer cash back, but for a limited time, you can get up to 20% back on select items. These are valid for both the Amazon Prime Rewards Visa Card as well as the Amazon Prime Store Card.
Prime Day Is Every Day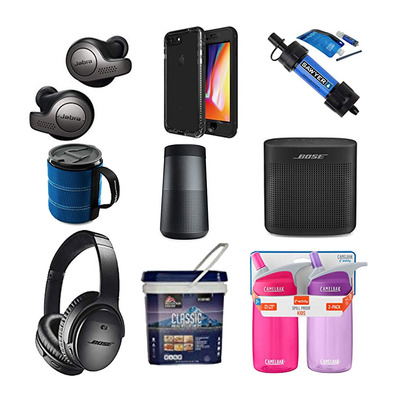 Amazon Prime Card Bonus Items
These cardholder-exclusive offers are only around for a limited time, so be sure to check them out soon if you're interested.
Up to 20% Back
What are the differences between the two cards? The Amazon Prime Rewards Visa Card offers 5% back at Amazon and Whole Foods, 2% back at restaurants, gas stations, and drugstores, and 1% back on all other purchases. The Amazon Prime Store Card is solely for Amazon purchases, where you'll get 5% back. Neither card has an annual fee.
So what items are eligible for the promotion? You have over 2,200 options to choose from. Get 20% back on select Jabra Elite Series headphones, 15% back on select Bose products and Samsung soundbars, or save on the essentials with 15% back on Sawyer insect repellent. The choices are seemingly never-ending, but your window of opportunity is not. Be sure to check out all of the Prime Card Bonus items while you still can.
We may earn a commission for purchases using our links. Learn more.