Acer's recently released Chromebook 514 debuted this past December at a regular price of $399.99, but today, Amazon is taking $60 off its cost for the first time ever. Now at $339.99, this is your opportunity to grab one of the most capable Chromebooks at its best price yet.
Don't Wait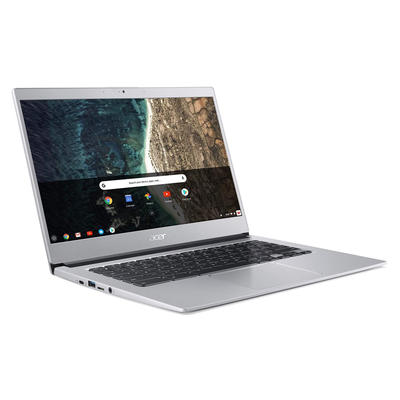 Acer Chromebook 514
This Chromebook features the Google Play Store and can download most of the apps that a phone or tablet with the Play Store can download. It also features important Google apps for your workflow like Google Docs, Sheets, and Slides.
$339.99 $399.99 $60 off
This computer runs Chrome OS — a streamlined operating system by Google that features built-in virus protection, automatic updates, and the ability to boot up within seconds. They remain quick over time too, though you're not able to install a bunch of programs like you can on a Windows or Mac computer. However, unlike many other Chromebooks, the Chromebook 514 also includes the Google Play Store right out-of-the-box which means you can download all of your favorite Android apps straight to it as if it were a smartphone or tablet.
The Chromebook 514 features a 14-inch widescreen IPS multi-touch HD display with an Intel Celeron N3450 Quad-Core processor, 4GB RAM, and 64GB storage capacity which can be expanded with a microSD card. It also unlocks 100GB of Google Drive space to back your data up to the cloud automatically.
In its recent review, PC Mag rated this Chromebook with 4 out of 5 stars and gave it the coveted Editors' Choice award.
We may earn a commission for purchases using our links. Learn more.