The Samsung 970 Evo Plus 500GB internal NVMe M.2 SSD is down to $109.99 on Amazon. This is the lowest price it has ever been there. It was selling as high as $125 in May and was selling for around $120 most of June. You can find this price at a couple other retailers like B&H.
Speed it up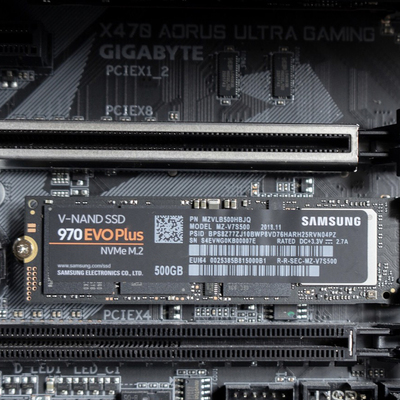 Samsung 970 evo plus 500 gb nv me m 2 ssd micro center
Brand new SSDs, new architecture featuring super fast speeds, and a price that's super affordable.
$109.99 $125.00 $15 off
These are the first consumer SSDs to have 96-layer 3D NAND flash memory, which means significant performance improvements as well as better power regulation. The performance puts this series firmly between the regular 970 Evo and the 970 Evo Pro, and this AnandTech review expects the 970 Evo Plus to become the new flagship SSD for Samsung. These drives have sequential read and write speeds of 3,500 MB/s and 3,300 MB/s, which is blazing fast for how inexpensive they are.
We may earn a commission for purchases using our links. Learn more.