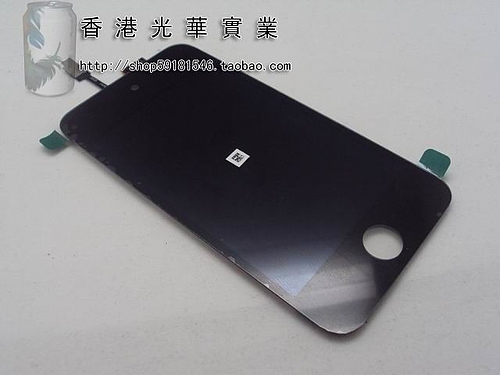 With the rumor mill spinning at full speed, leaks of the next-generation iPod touch continues to surface with more speculation that Apple is preparing to launch new iPod models with a new front facing camera for FaceTime video calls. The latest leak from M.I.C. gadget reveals another LCD/front panel display available for $95 from a Chinese distributor.
On the part includes a front-sided hole that would presumeably fit a front-facing FaceTime camera as well as a part labeled "Apple (c) 2010". The supplier claimed that they gained access to these parts via a "special channel", and the iPod touch 4th generation prototype was leaked from the factory.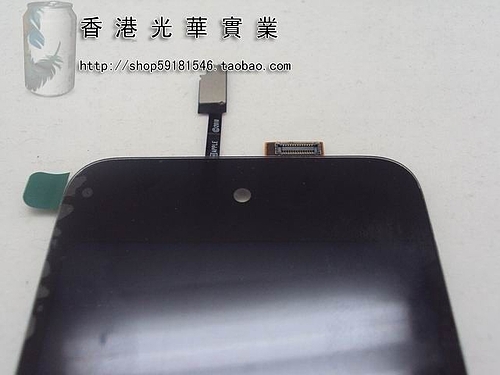 Two weeks ago, images were leaked of an assembly similar to this one bearing the Apple branded ribbon cable. The branding style is different between the two samples, however, the earlier version utilized two lines of text for the "Apple" brand. A date of production stamped on the back of the LCD dated April 2010, on the older sample, while the new version appeared to carry only a serial number.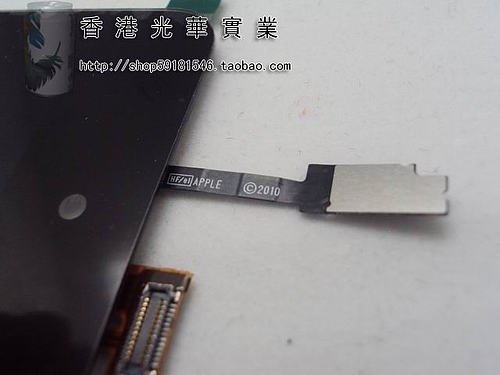 It is expected that Apple will introduce a new version of its iPod touch within the next month or so with recent reports pointing to a mid-September media event for their release. Betas of iOS 4.1 have suggested that Apple will utilize email addresses for FaceTime video calling initiations, allowing for iPod touch and possibly iPad to utilize the feature.