While we wait a couple more months for Apple TV+ to debut, iTunes has a sale on complete TV series to help you binge away the time 'til then. With some series starting at just $19.99, this is a fantastic way to add a favorite show to your library or finally check out a show you've been meaning to watch. Some of these series regularly sell for upwards of $100, and a few of them are rarely discounted this low.
One must-watch series for sci-fi fans, Fringe, just reached its lowest price yet at just $29.99, and that's a price that even this deal hunter isn't going to turn down. You'll also find the complete series of Downton Abbey and House for the same price, Friday Night Lights for $24.99, and Mad Men for $19.99.
Showtime!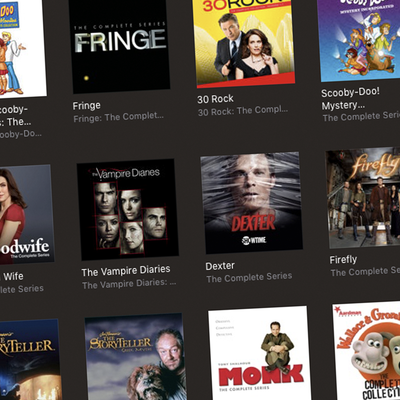 iTunes Complete TV Series Sale in Digital HD
iTunes is having a sale on complete TV series in digital HD this week with some shows at their lowest prices yet! There's even a sale on Scooby-Doo shows in celebration of everyone's favorite snoop's 50th anniversary.
Prices Vary
With Scooby-Doo celebrating his 50th anniversary last week, you'll also find a bunch of Scooby shows on sale including the original Scooby-Doo Where Are You? for $24.99.
Other series on sale today include:
There are even more complete series discounted at iTunes today, so be sure to view the full sale before these prices return to normal.
We may earn a commission for purchases using our links. Learn more.