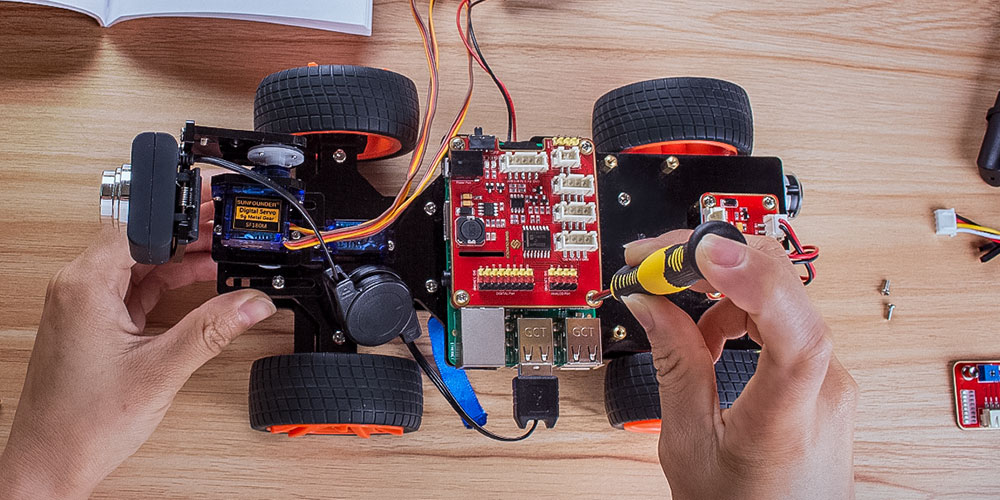 Let's face it. Deep down, every adult still wants to build and play with toys once and a while. And now those fantasies can become a reality, yet in the most advanced, productive, and educational way possible, with a SunFounder Raspberry Pi Robot Kit. And it's available for just $149.99.
Equipped with a wide-angle USB webcam, the PiCar-V is an open source robot learning kit that runs with Raspberry Pi. It comes equipped with three new circuit boards that provide far more power than previous models, and can be operated by your PC, mobile phone, or tablet. You'll also get to dabble in wiring techniques and Python, with some included code.
Have some well-deserved robotic fun with this SunFounder Raspberry Pi Robot Kit. It's just $149.99.