Save $40 on the Anker Nebula Capsule smart Wi-Fi portable mini projector by using the coupon code JUNCAPS1 during checkout. The Nebula Capsule has been selling for a street price around $300 since last year, and it has only dropped below that price on a couple of occasions. Today's deal is one of its lowest prices.
Pick a Wall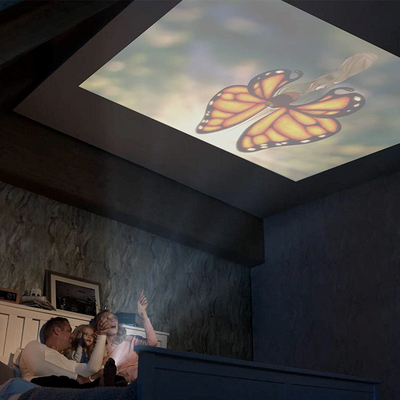 It's easy to transport and has an Android operating system inside so you can access your favorite streaming apps.
$259.99 $300.00 $40 off
The projector uses DLP advanced IntelliBright tech to produce a vivid picture up to 100 inches. It has a 360-degree speaker so you can hear every sound no matter where you're sitting. The whole thing only weighs 15 ounces and comes in a seamless aluminum body so it's easy to transport to any location where you might want to watch stuff. The operating system is Android 7.1 and it runs streaming and media apps like Netflix or YouTube seamlessly.
We may earn a commission for purchases using our links. Learn more.