Prime members, you don't need a time machine to get in on one of the best Prime Day deals we saw this year. Back again, Amazon is offering an extra 20% off various products within Amazon Warehouse, which offers open box and used items at a discounted price. Most of the products sold by Amazon Warehouse are returned items in varying conditions which is noted on Amazon's 'More Buying Choices' pages, and if the item doesn't match your expectations once you receive it, you can return it to Amazon for a full refund. Considering Amazon Warehouse already offers products at a discounted rate, today's extra 20% helps take them even lower in price, though you won't see that additional discount until you reach checkout.
Treasure Trove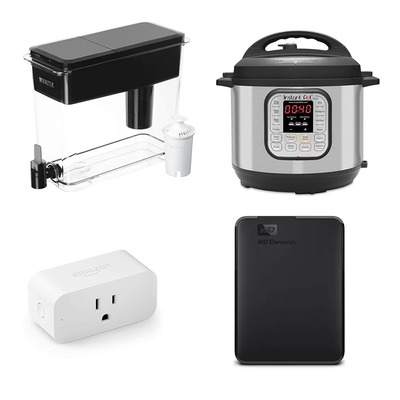 Amazon Warehouse sale
Amazon Warehouse sells a myriad of items in varying conditions, from refurbished to open-box, used, warehouse-damaged, and more. It's a great place to snag a deal, and now Prime members can save an extra 20% off select items at checkout.
Extra 20% Off
The only catch is that today's Amazon Warehouse discount is only available to Prime members. If you don't have an Amazon Prime account already, you can start a free 30-day trial to make your account eligible for this deal.
Only select product categories are receiving the extra Prime discount and only certain products within them. However, that still leaves a lot to choose from, including electronics, home and kitchen, tools, office, and so much more. Note that you'll want to shop as soon as possible for the best product selection, as this sale is proving to be popular across the internet and some of the most enticing options have already sold out. With so many deals to choose from, you're sure to find something worthwhile in the sale as long as you beat others to it.
We may earn a commission for purchases using our links. Learn more.