by August 3, 2017August 3, 2017 7:30 am PST
|
Take-Two clearly knows the PC platform is a massive bread winner in the gaming industry. During a recent investor call, Take-Two President Karl Slatoff responded to a line of questioning about whether or not the company is considering PC versions of their major titles.
The short answer is: yes.
"Some titles are actually heavily weighted to PC, for example, Civilization and XCOM…

The great news is that the PC market is vibrant for us. It's a great market for us. It's a big market. It's a core market in consumers that are highly engaged. It's a predominantly digital market, which also removes friction in terms of ongoing engagement with a consumer. So, for us, the PC market as a company is very important and very exciting and something we focus on."
When asked if Red Dead Redemption 2 would come to the PC, a platform they see as "very important," Take-Two CEO Strauss Zelnick declined to comment by offering that "any updates about any of our titles will come from our labels." That means that the word will come from Rockstar.
Does this mean we won't ever see Red Dead Redemption 2 on the PC? Hardly. Take-Two wouldn't announce an assured hype inducing megaton like Red Dead Redemption's PC debut on an earnings call.
I think it's safe to assume that Take-Two both sees the PC as viable and doesn't want to leave any money on the table. While it's impossible to sit here and guarantee Red Dead Redemption 2 on the PC, I'd assume it's happening. Maybe not right at launch, but perhaps down the line as was the case with Grand Theft Auto V.
We'll have more on this as it comes.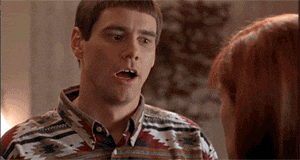 ---